Android is a breedable Cyber-Cyber mutant. You can breed it easily through cross-breeding two Robots. You can also purchase its larva for

in the Shop.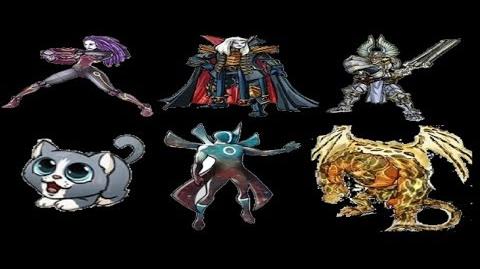 Appearance
Android is cybernetic purple-haired woman wearing a white mask and cybernetic suit. She is wielding a baton which acts as a taser gun and can also be used as a whip.
Stats
Attack: Medium
Life: Tank
Speed: Fast
Attacks

Ecstatic Charge[1]

Cable Lash[2]
---
↑

Android aims her arm at the enemy, releasing lots of electricity, which cover the enemy.

↑

Android whips all the enemies at once with what looks to be a purple laser whip.
Biography
More human than human? She's not going to fool anyone, but she is the ultimate technological combatant. A true blending of pure cyber-research all wrapped in an attractive titanium shell!
Gallery
Larva