Britany is a Legendary Necro-Mythic mutant. She was initially sold in the Shop for $4.99 in her basic version on Facebook and for $3.99 on mobile devices. She was later sold for 1,500

in her Gold version.
In August 2016, the Paladin version was released for the third anniversary of the game and was sold in the shop for 2,500

for a limited time.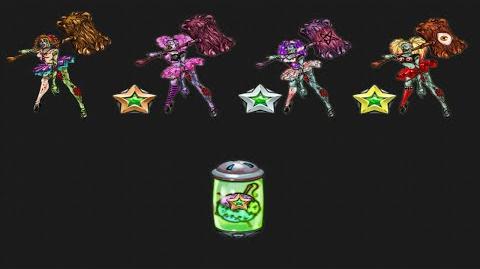 Appearance
She is a zombified woman in high heels and a schoolgirl's outfit wielding a large demonic hammer.
Stats
Attacks

French Manicure

To Wake the Dead
Biography
Even mutants deserve some romance and The Experiment couldn't be left alone! He thrills the arena's audience so much that the supervisors have decided to introduce for him Britany, a zombie girl completely made up for this special occasion! Watch out! Under the appearance of a frightened schoolgirl, she's one of the most destructive specimen, thanks to her overpowered spread attack!
Trivia
Possible references
Gallery