Leech Lord is a dual-gene Necro-Necro mutant. The easiest way to breed him is with two Zombies.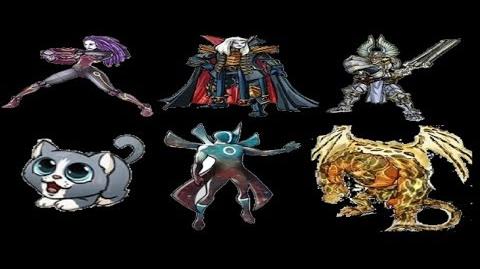 Appearance
Leech Lord is a handsome young male Dhampire with long white hair wearing a cloaked 18th century style clothing, belt, and a pair of boots.
Stats
Attack: High
Life: Resistant
Speed: Slow
Attacks

Kiss of Death

Cloak of Night
Biography
Nothing gets the blood rising like the Leech Lord, you can count on him to make the audience swoon! The Leech Lord is a ladies favorite, so watch out guys he's a real killer!
Trivia
Basic and Gold version strongly resembles Alucard, a protagonist from Castlevania\series and Dracula Vlad Tepes' son.
Bronze version resembles Saki Vashtal from Area 88 anime.
Before Drain Life ability update, his first attack was thought to be able to heal himself after draining the opponent's health.
His mutant reactor version is a nod to Batman.
His Platinum version looks like mix between Alucard (Adrian Fahrenheit Tepes) and Gabriel Belmont (Dracula) from Castlevania series.
Gallery
Larva