Mantidroid is a Secret Recipe Zoomorph-Cyber mutant, that is only available by crossbreeding specific mutants together.
Appearance
Mantidroid resembles a mechanical praying mantis.
Combinations
The specific parent combinations for Mantidroid are: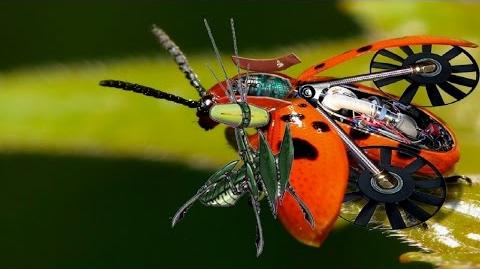 Stats
Attack: High
Life: Average
Speed: Intermediate
Attacks

I love you

Smoldering look
Biography
Most Aliens are in some way humanoid in appearance. Mantidroid certainly breaks this common conception with its distinct insect like appearance.
Trivia
Gallery
Larva