Snowmage is a Winter-inspired Seasonal Mythic monogene mutant, available during Winter in the Shop for 500

. 
Appearance
Snowmage is a living snowman with floating torso and hands, and no arms and legs tossing a snowball.
Stats
Attack: High
Life: Tank
Speed: Fast
Attacks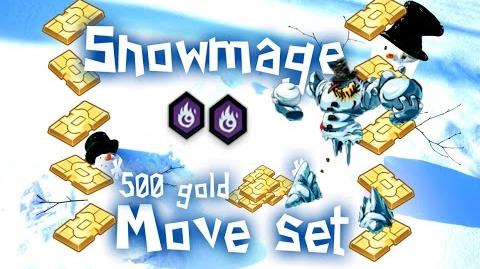 Blizzard

Snowballs
Biography
After four expeditions completely disappeared, scientists from Cold & Colder Inc. have discovered that Blizzard VI's snow was actually alive. Aggregated in blocks, it gives birth to a powerful wizard, the Snowmage, able to ice any opponent.
Gallery